The best way to remove pubic hair men these days is using a body trimmer, which is easy to use and saves a lot of time.
A lot of guys have questions about how to shave pubic hair. No matter if you have been doing it for a while or are just trying it out for the first time, it can be hard to know what is the best way of shaving pubic hair.
For centuries, men have been grooming their pubic hair. In the days of old, a man's pubic hair would be shaved as part of a grooming routine that included a shave for the face, head, and body. Today, men still like to remove their pubic hair for the simple reason that it looks better and it is more appealing to the opposite sex.
As time has passed, the hair removal process has become easier and easier. Today, people use electric trimmers, laser hair removal, and hair removal creams that are applied to the skin.
In this blog post, we will go over the different methods, including shaving, trimming, waxing, and laser removal, so that you can decide which is the best way to remove pubic hair for you.
Popular Methods of Shaving Pubic Hair for Men
Body Trimmer: Best Way to Remove Pubic Hair
Electric body trimmer is one of the best ways to keep your pubic hair neat and tidy. Apart from being very convenient, it is also very safe and hygienic. You don't have to deal with messy razors or shaving cream. All you have to do is to use the trimmer in the shower, and in just minutes your pubic hair will be trimmed to the length of your choice.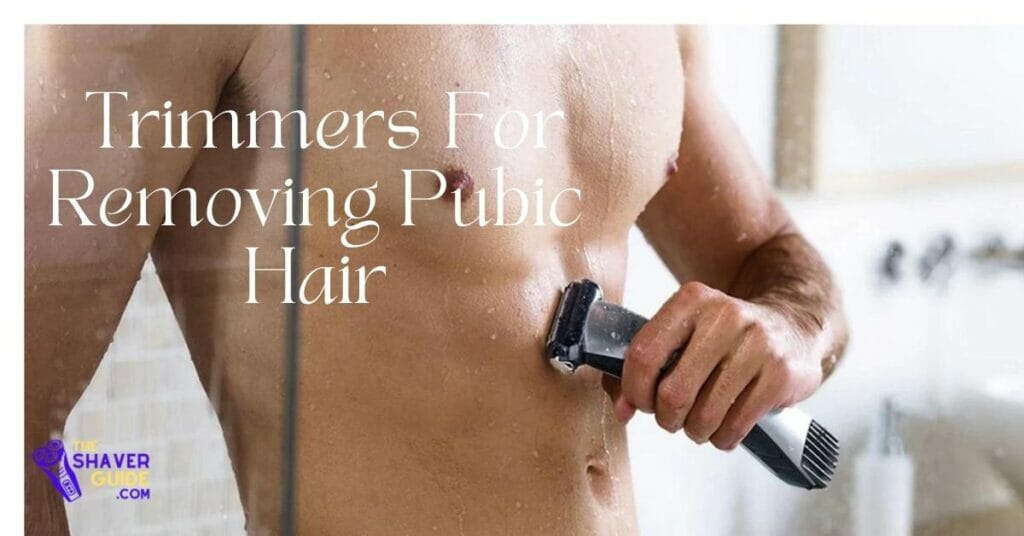 You don't have to deal with razor cuts and bumps. And if you are using the right kind of electric trimmer, you are going to experience less pain and irritation as well.
An electric trimmer can be used to trim all your body hair. Even the hair on your head can be made to look neat and clean with a trimmer. It is much better than the scissors or razor because it gives you a much better control over the length of the hair.
Depilatory Creams
Achieving smooth and hair-free skin is a common goal for many men. However, some of them have found it difficult to properly remove pubic hair using traditional methods of shaving or Trimming.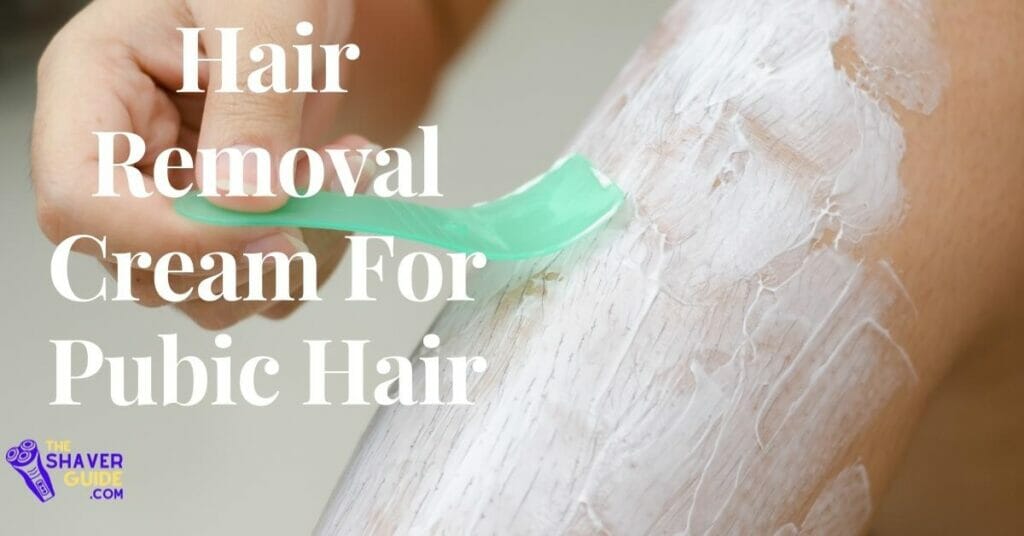 As a result, they have turned to alternative and more innovative methods of hair removal such as using hair removal creams to achieve smooth skin.
The question is, can I use hair removal cream on pubic hair? The answer is yes. It is a quick, easy, and very effective method to remove pubic hair. This method is more popular with women than with men.
Men's hair tends to be more thick and coarse, so these creams are less effective on thick and coarse hair.
Waxing For Men
Waxing is a hair removal technique that removes the hair from the root. Waxing usually involves applying wax to the area to be depilated and then tearing the hair out by the root.
Waxing is an effective technique of removing hair and the appearance of skin problems. Waxing is not the same as sugaring, which is a related hair removal method, but it is supposed to be less painful and more sanitary.
Waxing is one of the most popular hair removal methods in the world and it is quickly becoming a popular hair removal option for men. It is used to remove hair from the eyebrows, pubic area, legs, and arms. While this is a great method for the removal of hair, it can be very painful.
Waxing is a popular option for removing pubic hair as well. This method works much like hair removal wax for legs and arms. However, the pubic area is very sensitive and removing hair through wax can be painful.
Razors
There are many different methods for removing pubic hair, including shaving, waxing, and trimming. When it comes to shaving, the most popular choice seems to be the use of razors.
A razor is not a good choice for removing pubic hair. Razors are cheap and readily available, but they can also be very painful and cause irritation of the skin. There are several alternatives that are more effective.
When you shave pubic hair, you are likely to get ingrown hairs. Ingrown hairs are very painful. They occur when the hair follicle is cut below the surface of the skin. So, it's best not to use a razor to shave your pubic hair.
Laser Hair Removal
Laser hair removal for pubic hair is the most convenient way of removing pubic hair without the embarrassment of trimming it or waxing.
The best part of laser hair removal is that you can get rid of the hair from your pubic area without having to undergo any pain.
There is no doubt, laser hair removal is one of the most preferred ways of removing pubic hair and does not have any side effects. The laser method is one of the most popular, safe and efficient ways of removing pubic hair, but this method is too expensive for a lot of people.
What Is The Best Way To Remove Pubic Hair Men?
Hair removal can be a pain, but there are plenty of options out there to make it easier. If you're looking for something quick and painless, then a trimmer is the best way to remove pubic hair for men. Body trimmers are easily available for men and are relatively inexpensive. If you are looking for an inexpensive and best body trimmer, we recommend the Philips Norelco Bodygroom Series 7000.
If you want to remove hair longer term, you can always go the laser hair removal route, which is very expensive. Waxing is also a great option for removing hair, but it is a very painful technique to remove hair.
Those are just a few options. We hope this post helped you find the right removal method for you. If you have any questions, ask them in the comment section.